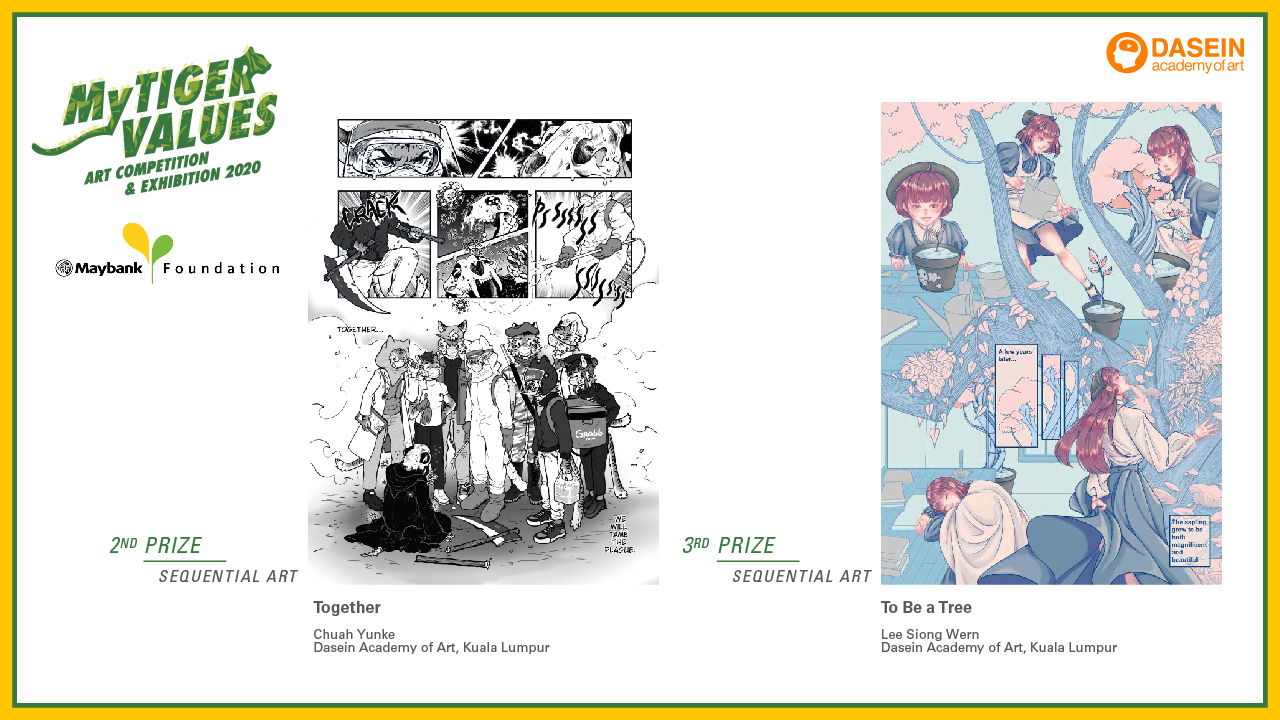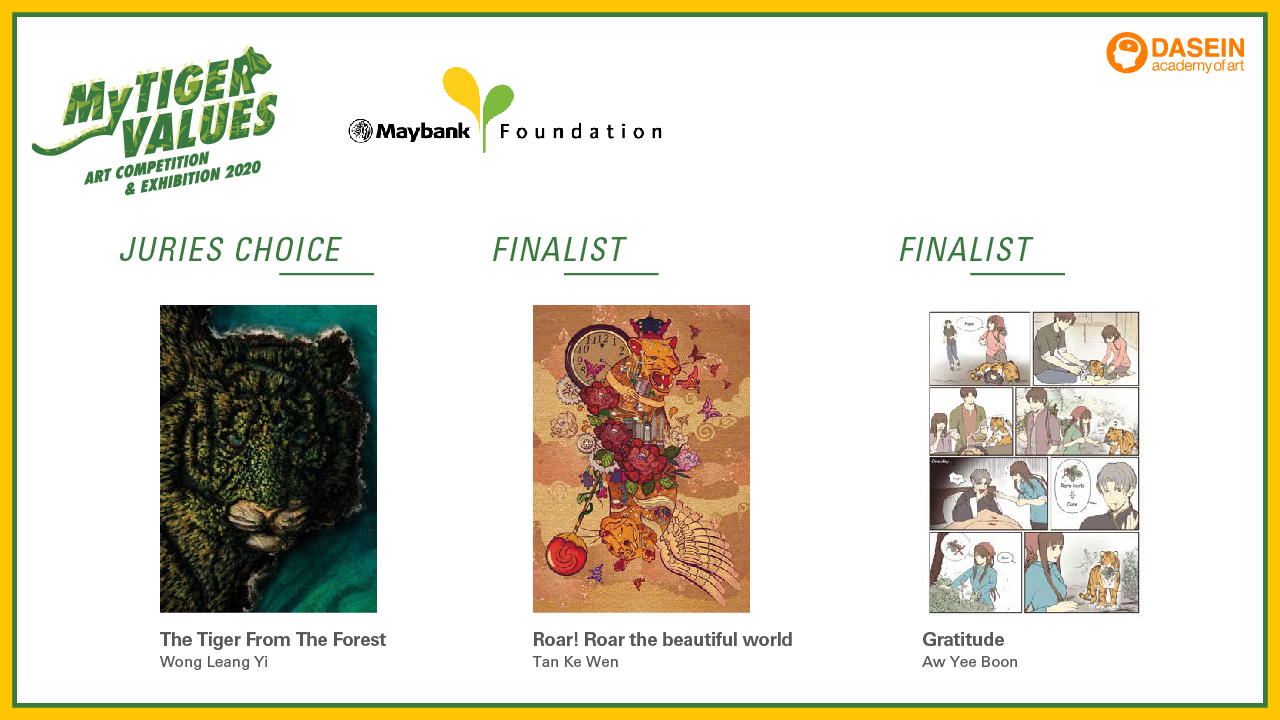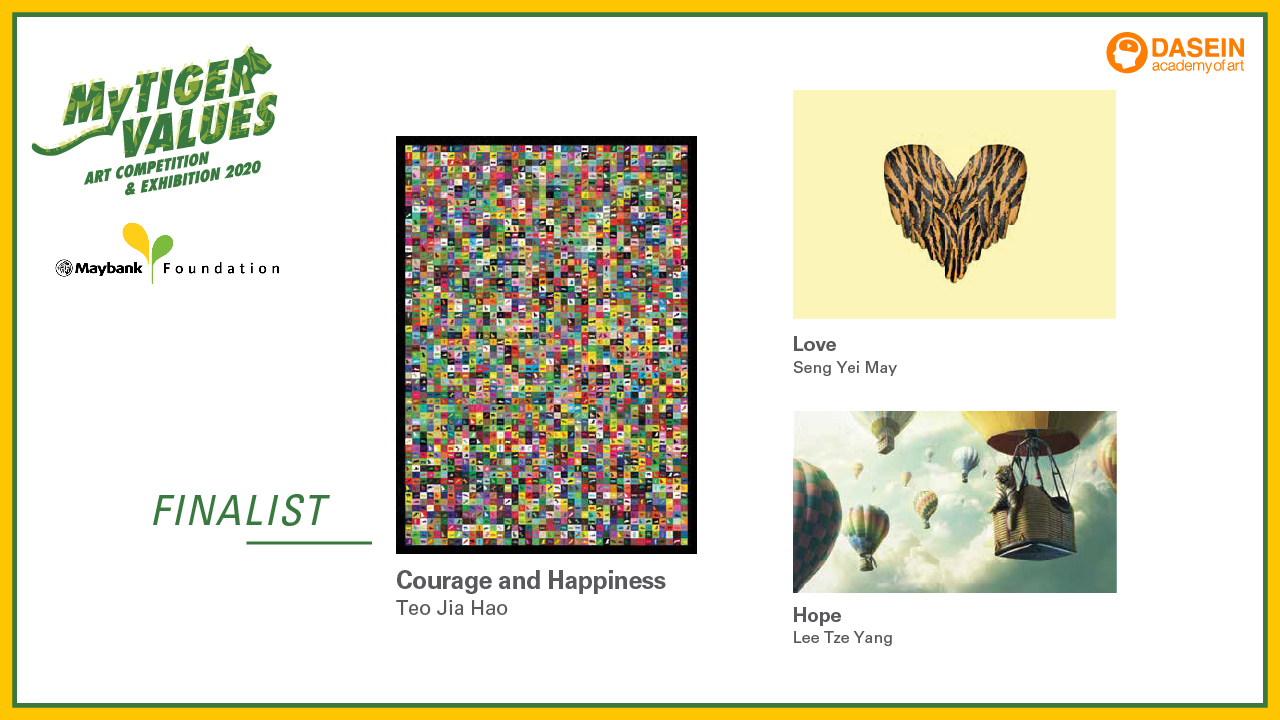 KUALA LUMPUR, October 2020 - Dasein fresh graduates and students from the Illustration, Fine Art and Graphic Design programs are announced as winners and finalists at the Maybank MyTIGER VALUES Art Competition 2020 and bagged a combined cash prize of RM6,500.00.
Sequential Art category,
Krys Chuah Yunke (2nd Prize)
Lee Siong Wern (3rd Prize)
Juries Choice,
Finalist(s)
Lee Tze Yang
Aw Yee Boon
Jason Teo Jia Hau
Tan Ke Wen
Seng Yei May
Click here to view the virtual exhibition, https://maybankfoundation.com/mbfvr/
---
Disclaimer: All designs are copyrighted to the student, alumni or the college. Commercial use and production is strictly prohibited.