31 December 2022
The 'REBELLION 201' art exhibition by Dasein Illustration final year students batch DIL 201 will be held at the Dasein new campus @ Millerz Square, Old Klang Road Kuala Lumpur from 31 December 2022 till 8 January 2023. All are invited, admission is free.
Exhibition runs from,
Date: 31 Dec 2022 till 8 Jan 2023
Time: 10am till 5pm
Venue: Dasein New Campus @ Millerz Square Tower D, Old Klang Road Kuala Lumpur (3rd Floor)
Kindly note that the campus and exhibition is closed on 1 & 2 January 2023 for New Year public holidays.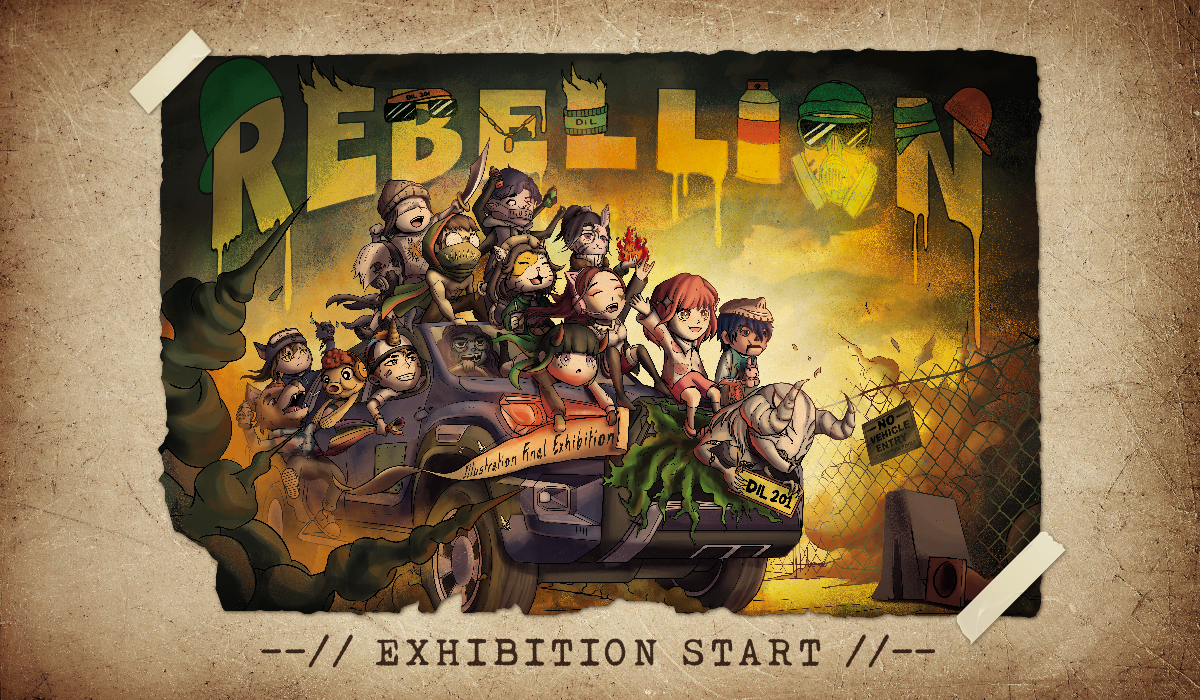 Participating artists,
Oscar Tan Lim Jiun
Tai Hao Teng
Wayne Chow Cheng Fhai
Vandy Vun
Esther Foo
Dash Tan Dong Yu
Tan Yu Shuang
Wong Tong Ling
Lim Kah Yee
Yoke Yi An
Tan Jiat Ling
Ong Eng Yow