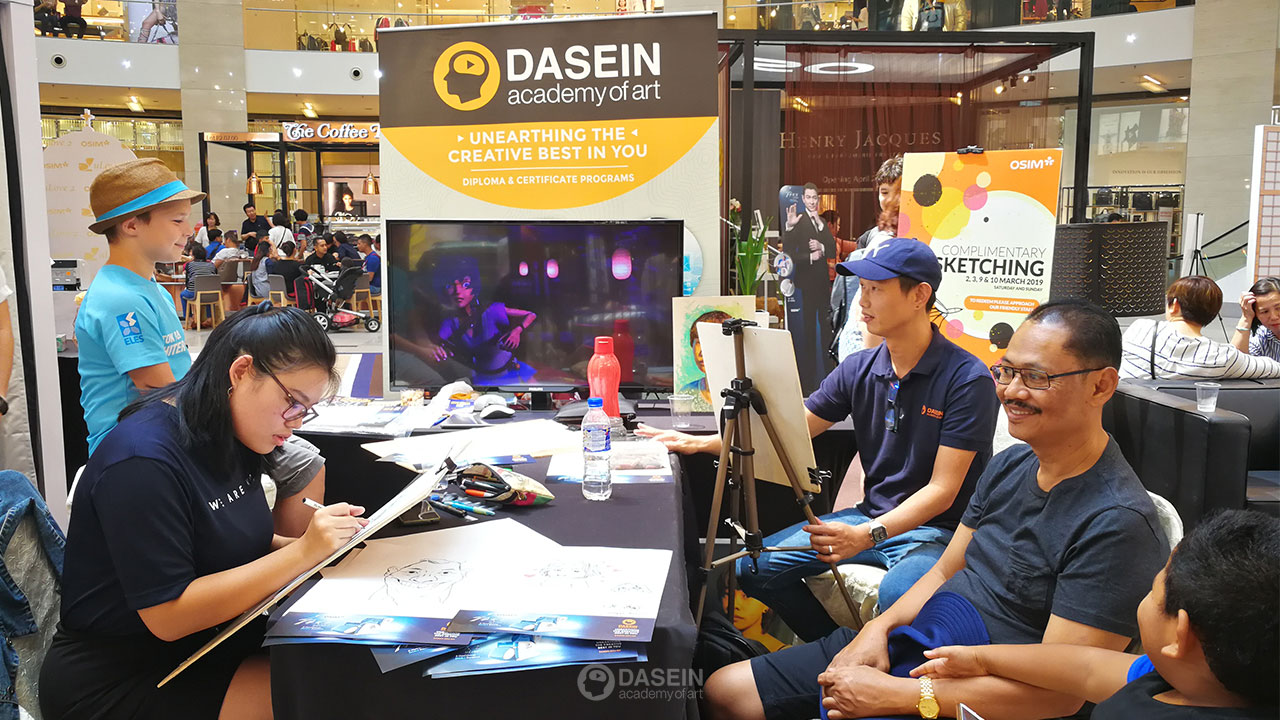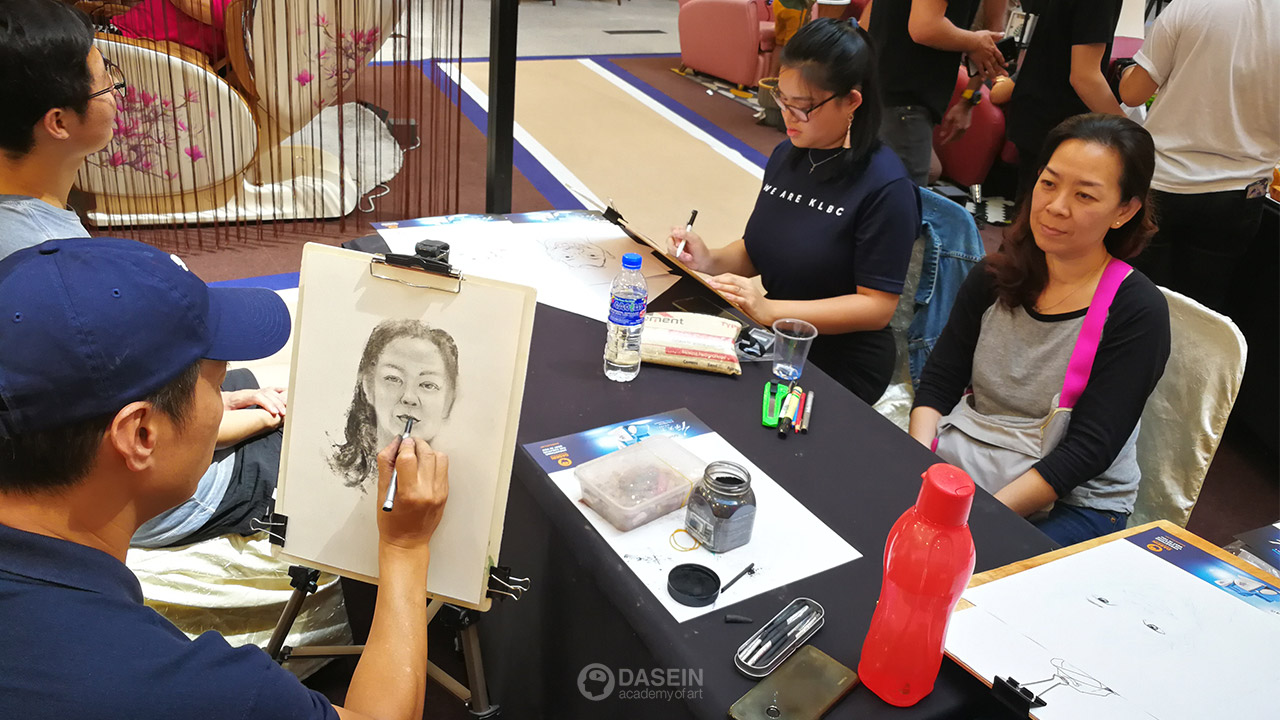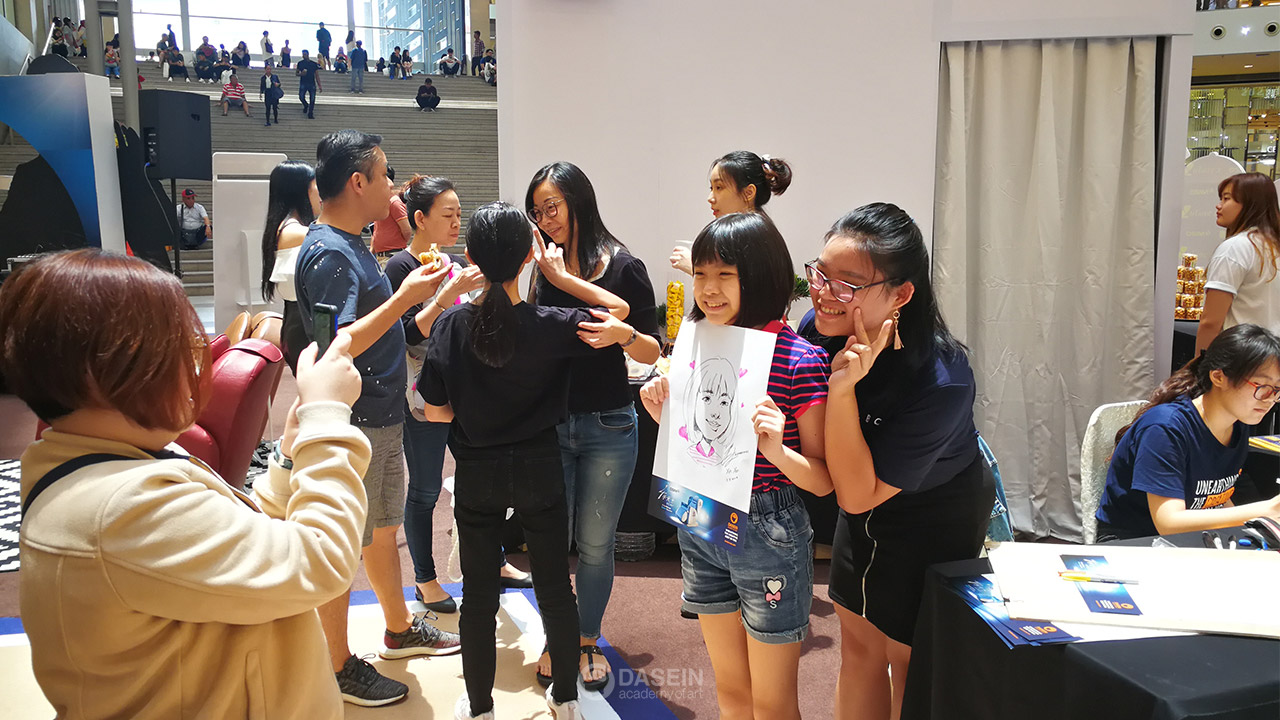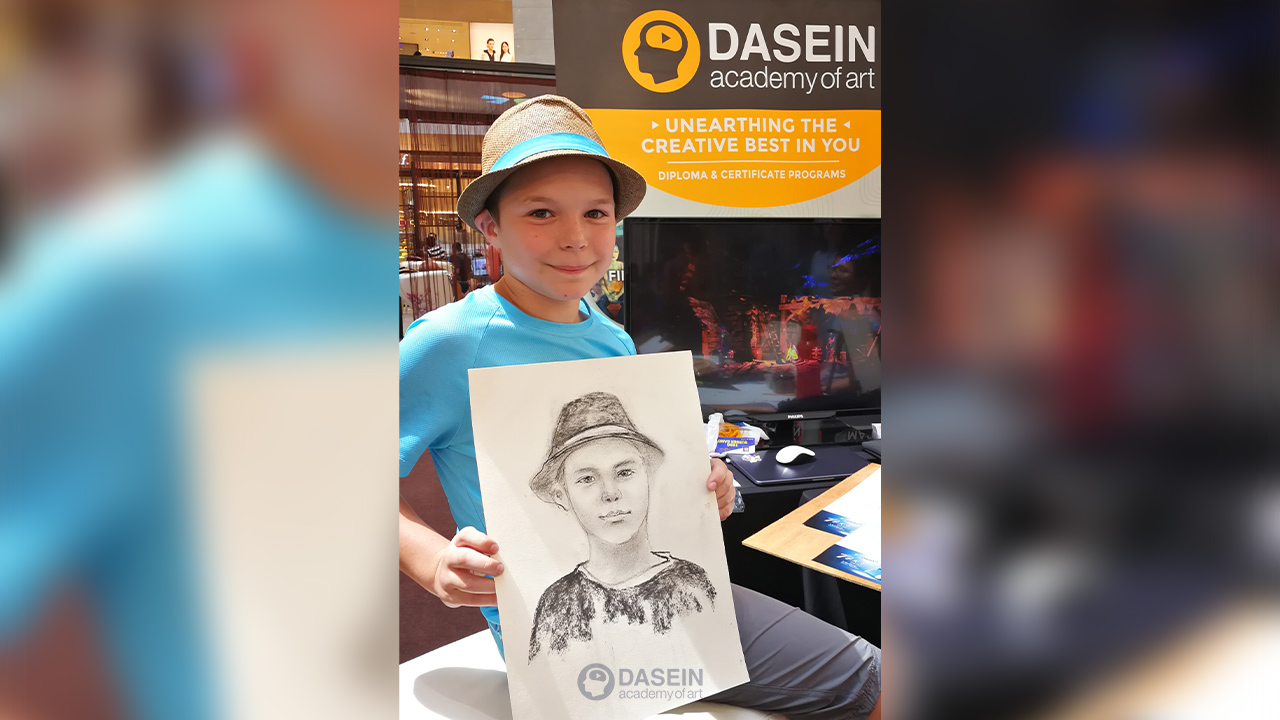 KUALA LUMPUR, 3 March 2019 - Dasein students are invited by OSIM Malaysia to be part of their new product launch roadshow at Pavilion KL and 1Utama Shopping Mall to provide sketching and caricature for their customers and mall-goers. It was a good exposure for the students, having to speed draw strangers at a public area under a lot of attention can be very challenging and nerve-wrecking; but the smiles and appreciation from the artwork recipients can be very rewarding and uplifting.
"It was a new experience for me. This is training beyond the classroom!" says Lim Si Yi, a Dasein Illustration student in her second year.
Dasein Fine Art senior lecturer, Loh Bok Lai also supported the event by offering charcoal portrait drawing to excited mall-goers.
---
OSIM Malaysia is one of the leading brands for healthy lifestyle products in the country and is part of the global point-of-sales network across 20 countries around the world.