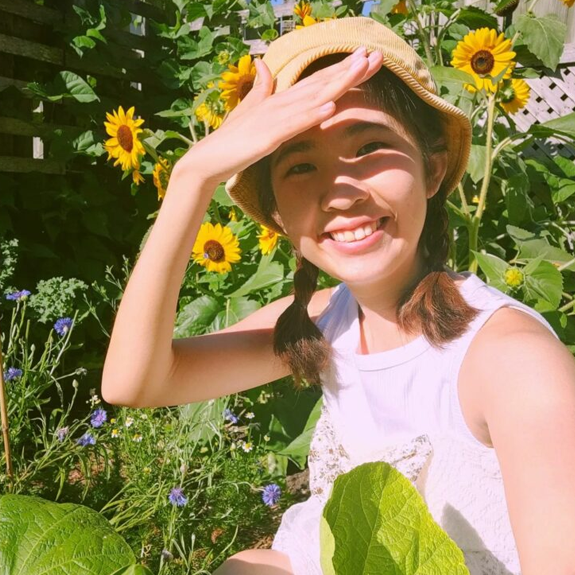 Interview
KUALA LUMPUR, 23 May 2023 - Dasein Animation alumni Loke Sin Yee shares about how she became a professional Light & Compositing Artist and her involvement in Spider-Man: Across The Spider Verse the movie in a feature interview with Wanuxi, Malaysia's one-stop gaming news channel.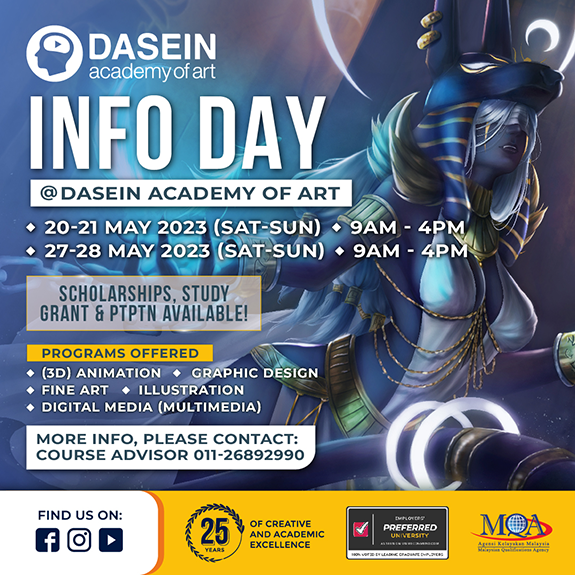 Announcement
Are you an SPM / UEC / O-Level leaver looking out for further study options? We would like to invite you to join the Dasein Info Day happening this May 2023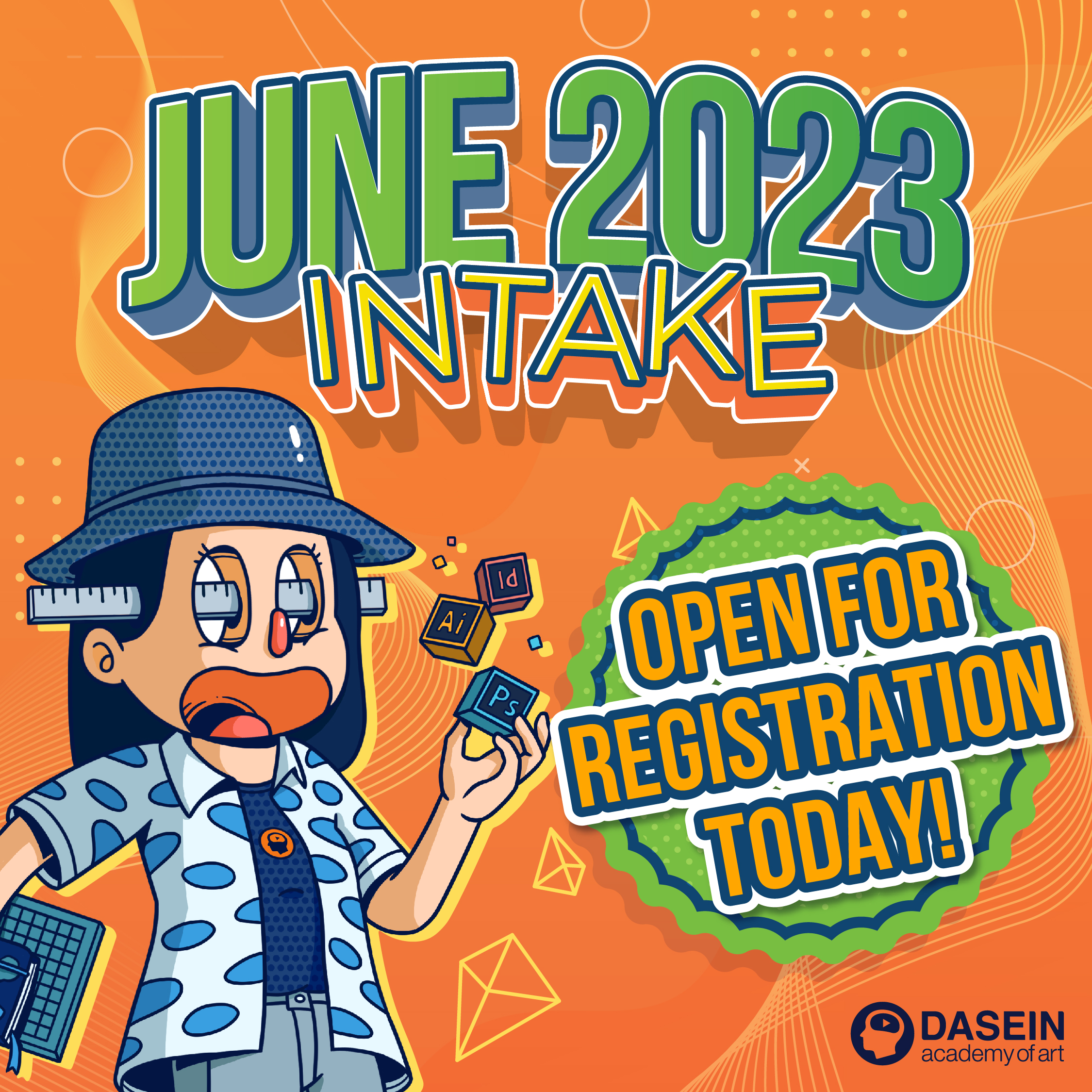 Announcement
Calling for SPM / UEC / IGCSE leavers who are interested in pursuing a professional diploma in the creative arts! Our June 2023 Intake is now open for registration. Click to find out more >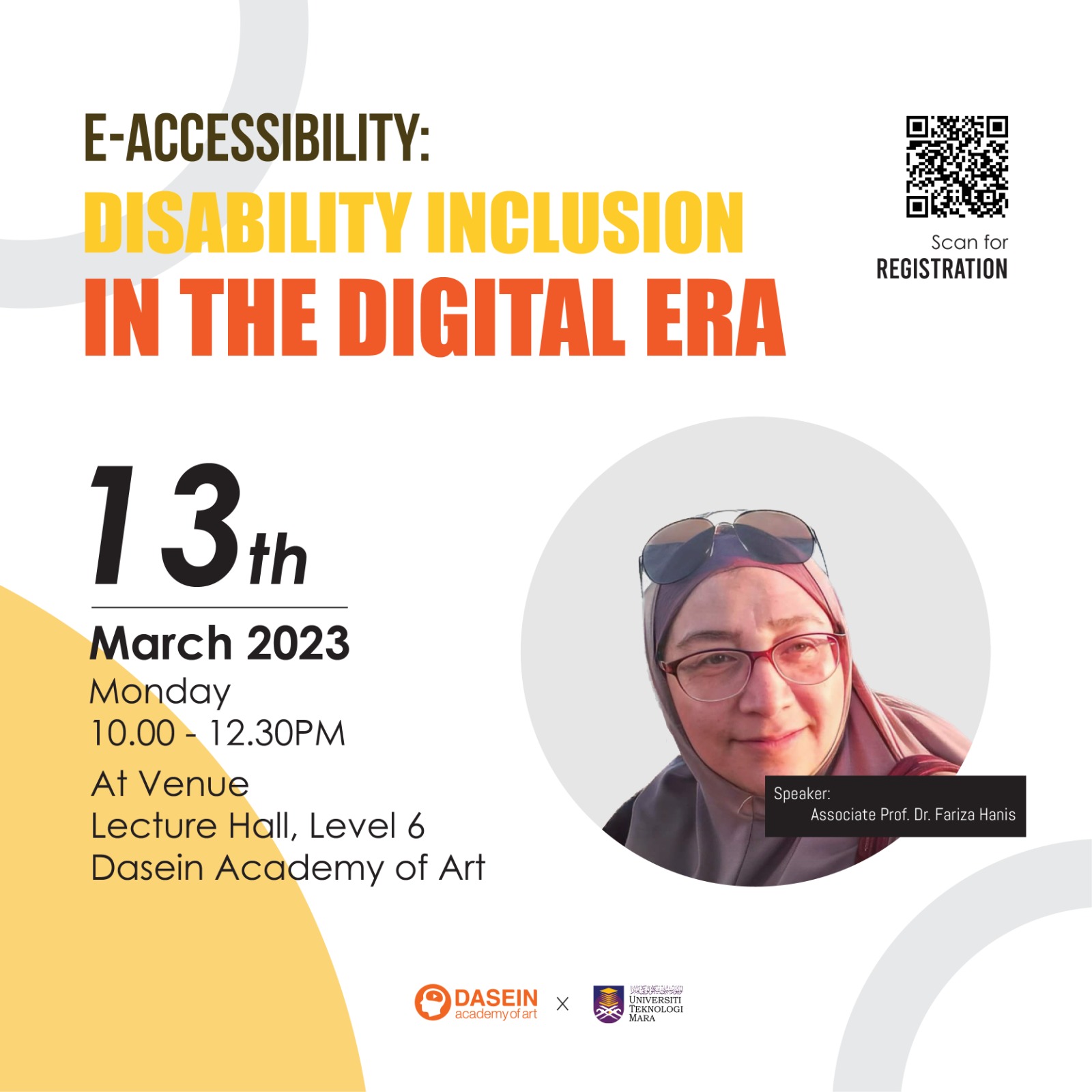 Event & Showcase
The Digital Media Department is honored to have Associate Prof. Dr. Fariza Haris Abdul Razak from University Teknologi MARA to host an insightful seminar about "Disability Inclusion in Digital Era" this 13 March 2023 from 10AM to 12.30PM. All Dasein students are invited, admission is free.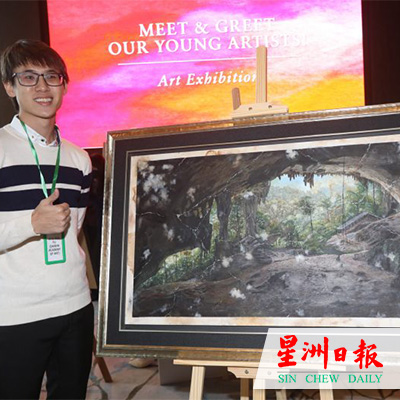 Press Release
KUALA LUMPUR, 28 December 2022 - Dasein Fine Art students Lai Zhi Hui, Leong Sen Yi, Kho Xun Fu and Wong Jia Jin bagged multiple awards and cash prize of RM11,500.00 at the Usaha Tegas Heritage Art Competition 2022, themed "Intangible Malaysian Cultural Heritage".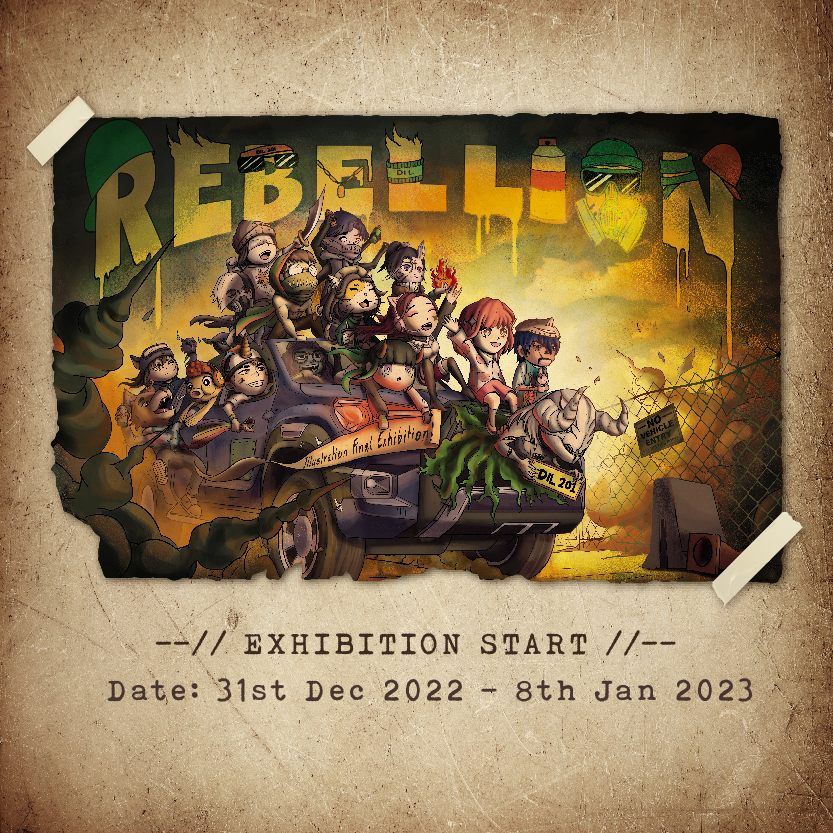 Event & Showcase
The 'REBELLION 201' art exhibition by Dasein Illustration final year students batch DIL 201 will be held at the Dasein new campus @ Millerz Square, Old Klang Road Kuala Lumpur from 31 December 2022 till 8 January 2023. All are invited, admission is free.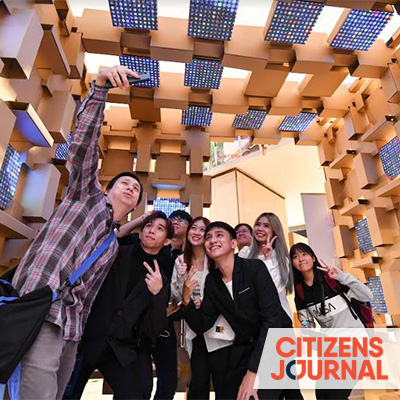 Press Release
KUALA LUMPUR, 25 December 2022 - Centered on the theme of Sustainable Development Goals (SDGs), the iNYALA 2022 art exhibition showcased a total of 17 multidisciplinary digital artworks by an interdisciplinary group of industry professionals, including new media artists, music composers, architects as well as audio-visual, communications and creative specialists, as well as Digital Media program students from Dasein Academy of Art.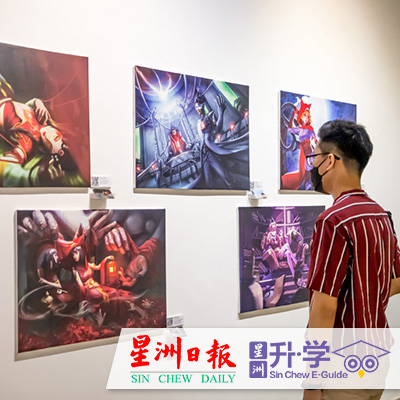 Press Release
KUALA LUMPUR, 26 August 2022 - Deputy Head of Illustration program at the college, Sean Lee talks about the Diploma in Illustration program, including the course structure and teaching methods, past and current industry trends, possible career pathways and advice for who are keen to join the program.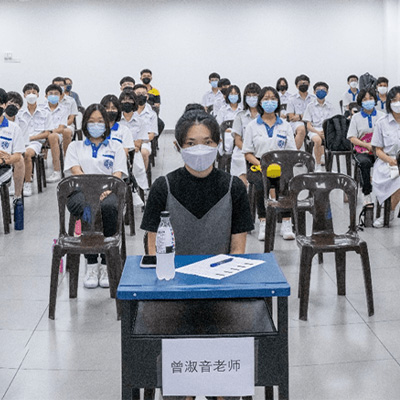 Press Release
JOHOR, 16 July 2022 - Deputy Head of Digital Media program, Chang Sook Yin appears as one of the professional juries at the Foon Yew High School Website Design Competition 2022. A total of 31 groups of students took part in the competition that was held from 18 June to 15 July 2022.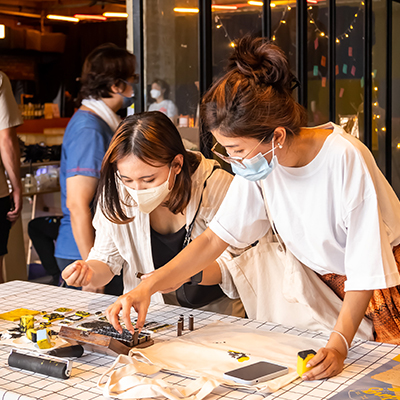 Event & Showcase
Dasein Graphic Design students class DGD193 successfully organized the "Shine Art Bazaar" at REX KL on 8 to 10 July 2022 part of their final year project.