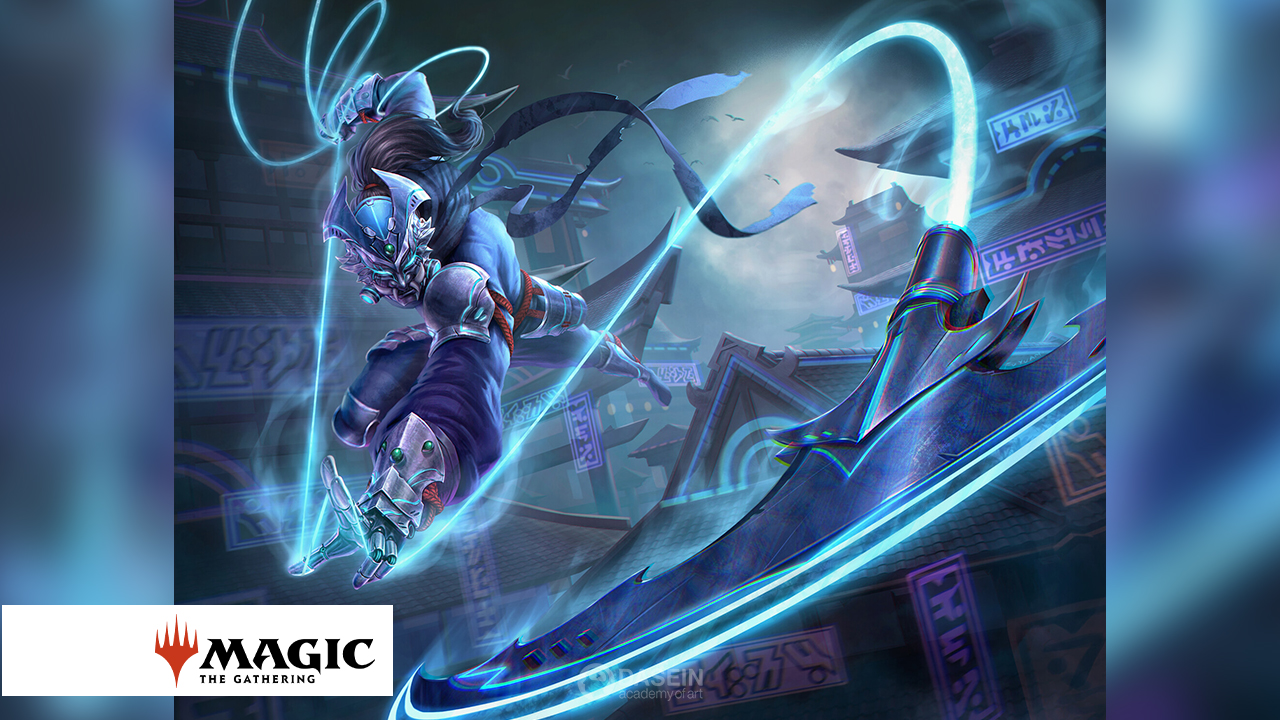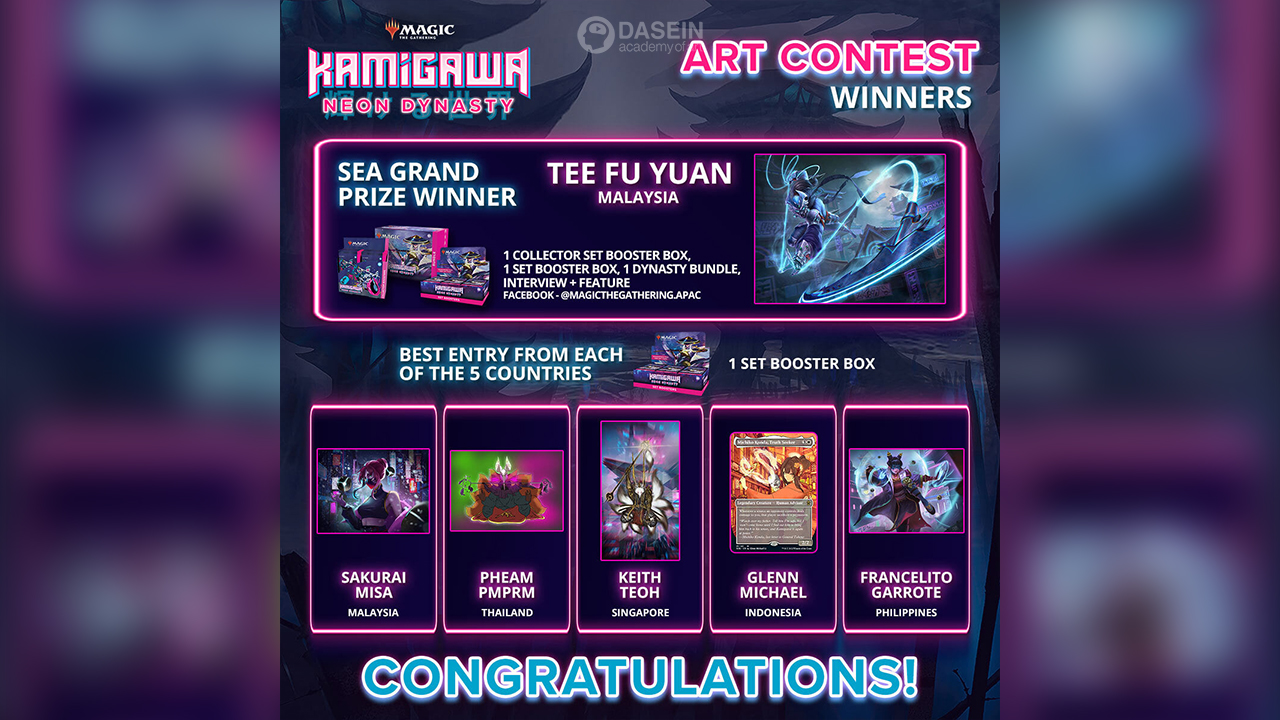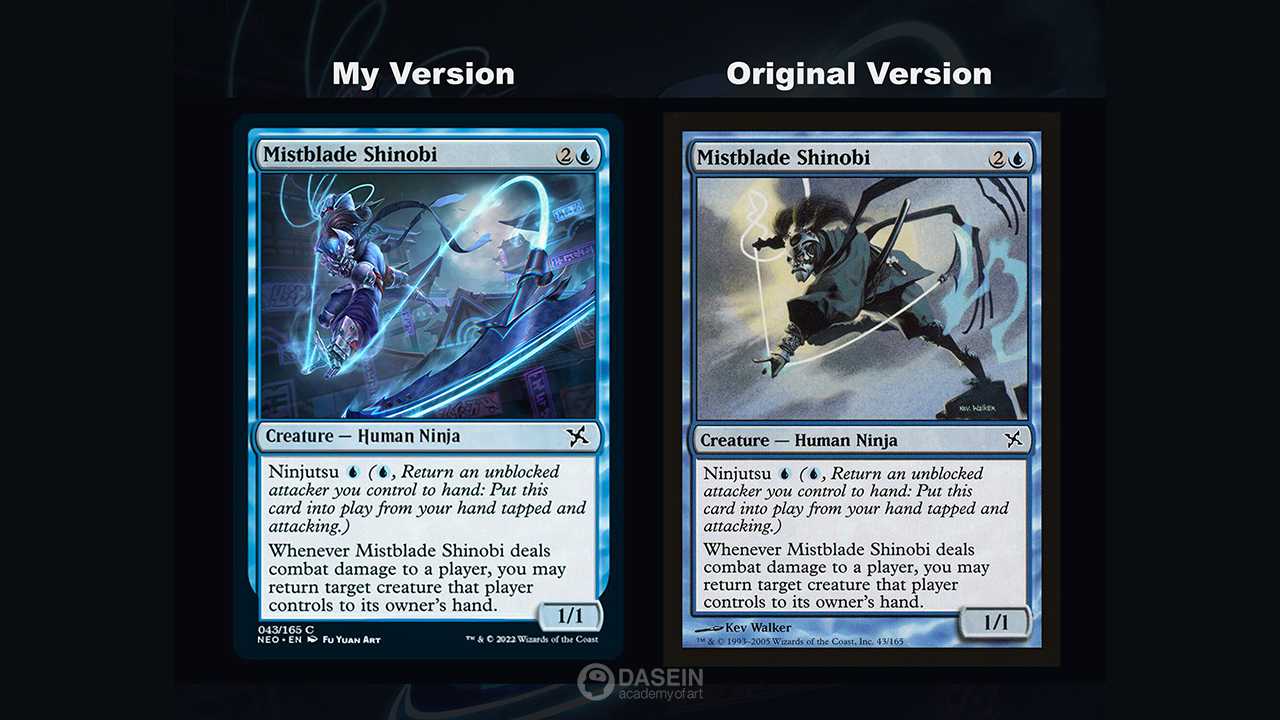 APAC, 11 April 2022 - Dasein Illustration alumni Tee Fu Yuan's own rendition of the Mistblade Shinobi card was selected and crowned the Southeast Asia Grand Prize Winner in the art contest by Magic: The Gathering, the million-player popular digital collectible card game.
Fu Yuan is a 2D artist with around 3 years of experience in illustration and concept art for the games industry. Catch up with him at (https://www.artstation.com/teeyuan)
---
Disclaimer: All designs are copyrighted to the student, alumni or the college. Commercial use and production is strictly prohibited.