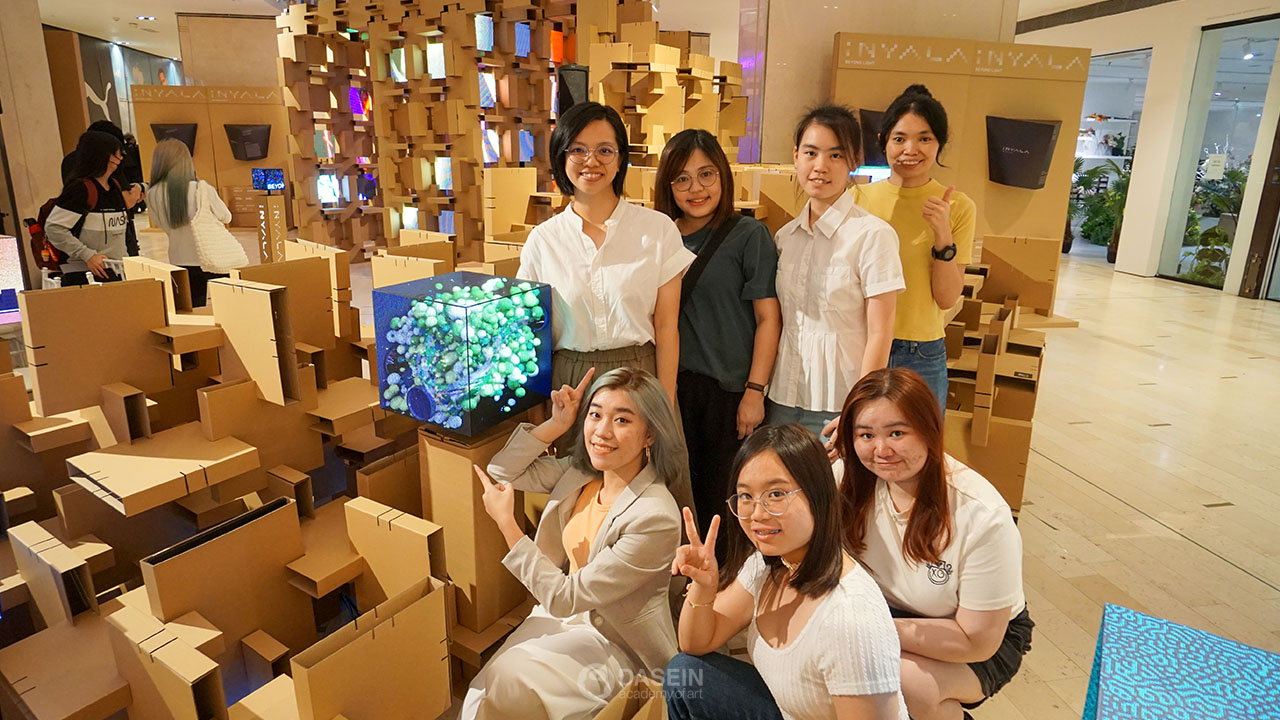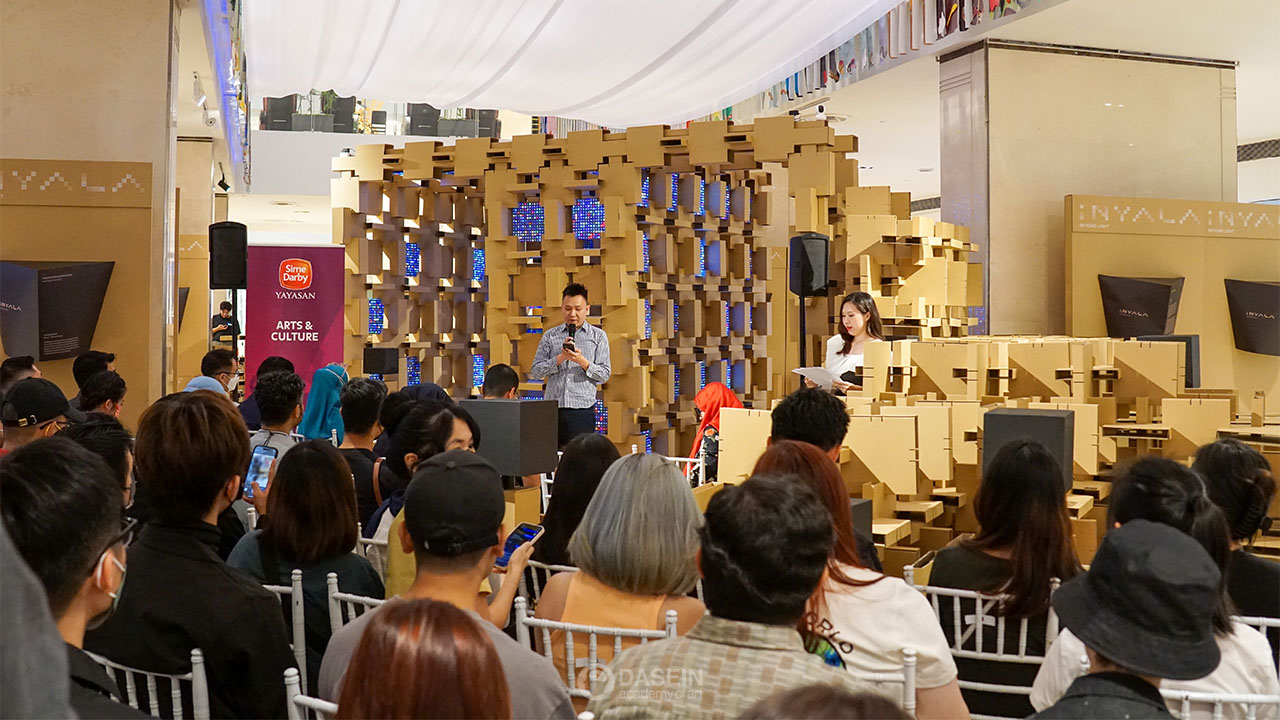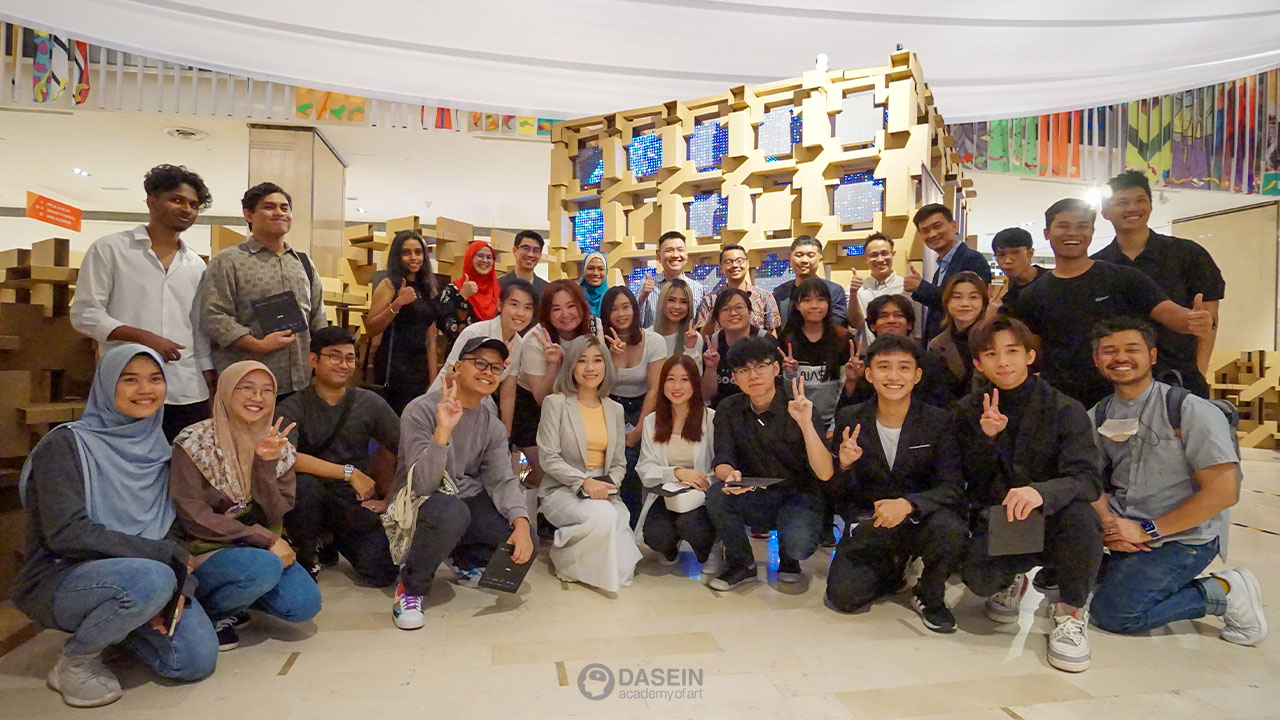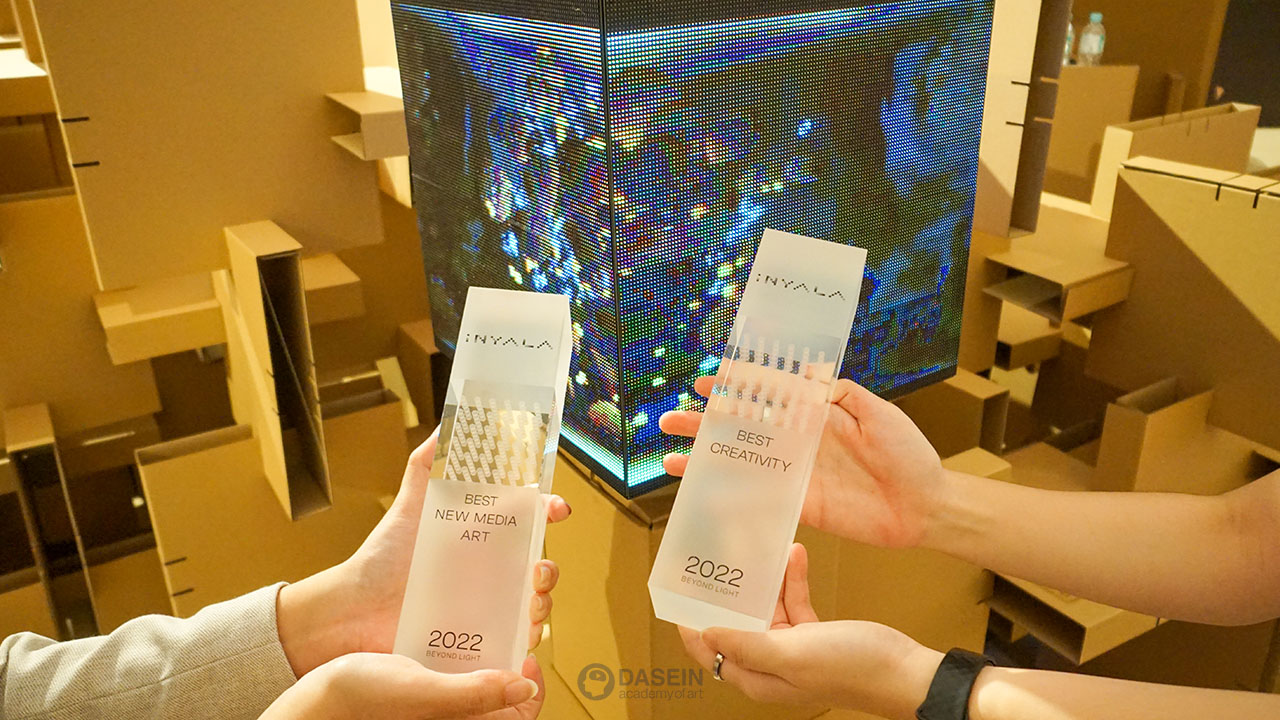 KUALA LUMPUR, 25 December 2022 - Congratulations to Dasein Digital Media students Chin Jia Wei, Tey Yun Nee, Ting Ee Vern and Yeong Ke Xin, whose group project 'Heat Escape' won The Best Creativity and The Best New Media Art Awards at iNYALA 2022 Beyond Light New Media Art Competition.
Themed "Sustainable Development Goals (SDGs), their art installation "Heat Escape" was on exhibit at Fahrenheit88 from 1 to 25 December 2022 and bagged a total of RM6000 cash prize and trophies from Helios Loo, founder of iNYALA and Chegne Eu Jin, the Assistant Marketing Manager of Fahrenheit88.
'Heat Escape' by Chin Jia Wei, Tey Yun Nee, Ting Ee Vern & Yeong Ke Xin is a project that uses anamorphic illusion (requiring the audience to stand at a specific distance for best viewing) and supportive motion on other sides of a cube screen. Based on audio-visual data of man-made disasters, 'Heat Escape' transports us to the disaster scene for the audience to reflect on where our planet will head next. The conceptual sphere in an anamorphic view symbolizes our planet earth while the changing shapes and elements on it represent man-made hazards – Deforestation, Air Pollution, and Water Pollution, that ultimately cause global warming. As our plane finds its way to recover and humans continue the exploitation, the loop will never end, and the extinction of our planet and human beings will be inevitable.
Established in 2019, iNYALA aims to be a progressive platform that champions the new media arts in Malaysia by nurturing young talents, connecting communities and creating dialogue about technology, sustainability and art.
Check out the video reel of the project on our Official YouTube channel.
---
Disclaimer: All designs are copyrighted to the student, alumni or the college. Commercial use and production is strictly prohibited.