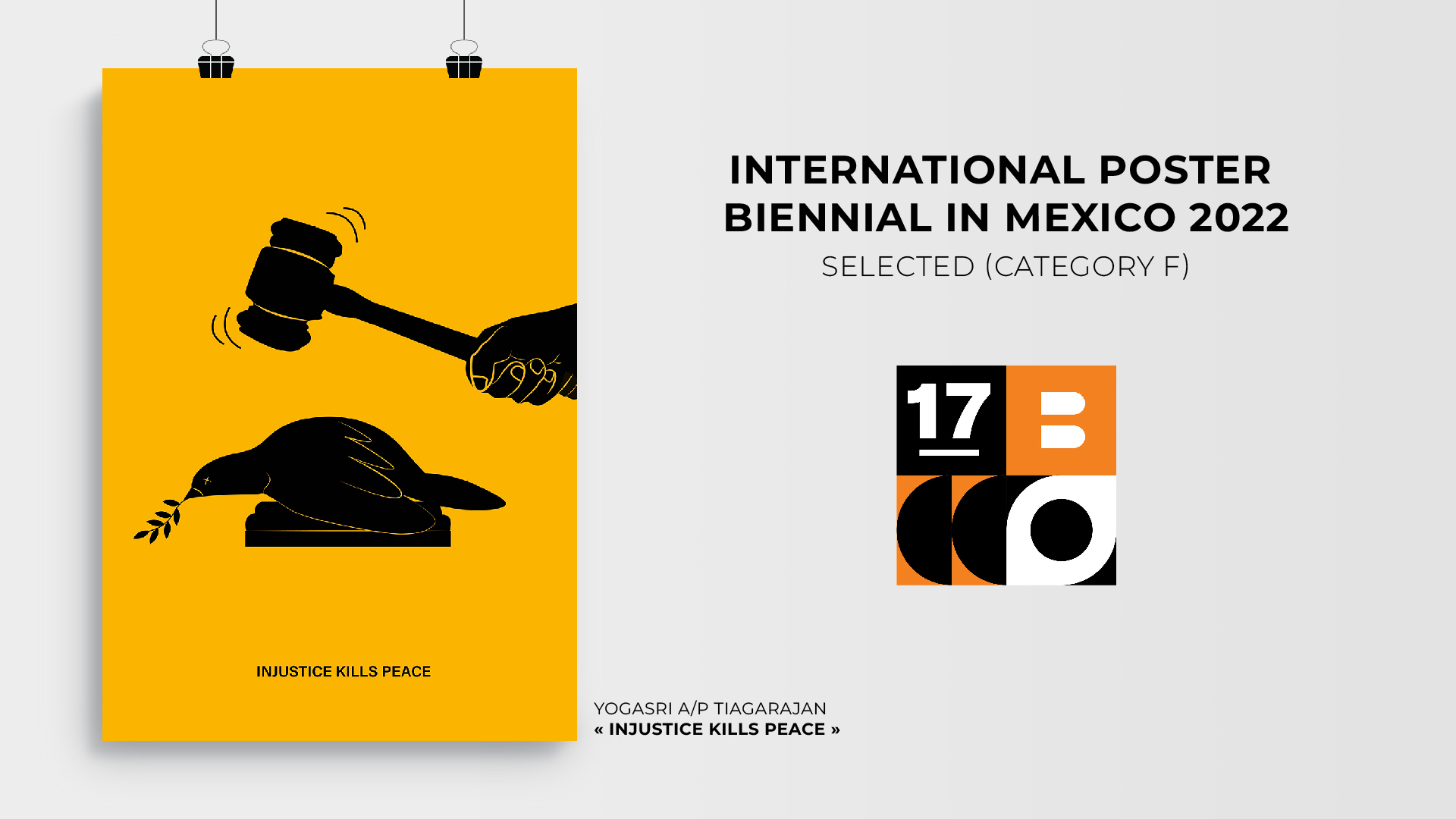 Dasein Graphic Design student Yogasri A/P Tiagarajan artwork has been shortlisted for the 17TH INTERNATIONAL POSTER BIENNIAL IN MEXICO of Graphic Design (CATEGORY F).
The International Poster Biennial in Mexico is one of the oldest in the world, being a precursor of its kind in the American continent. With more than 30 years of experience, since its beginning this has been a place where the most important visual creators gather. Every two years, our civil association, of the same name, organizes the most important poster event in Mexico, with the focus of being an agent in charge of compiling its information and making history of its graphics, not only for being an effective means of transmitting messages, but also for its visual value and applied design. Likewise, our Biennial has been conceived, from its origins, as a platform for the sharing of knowledge among creators where related projects are born or promoted.
---
Disclaimer: All designs are copyrighted to the student, alumni or the college. Commercial use and production is strictly prohibited.