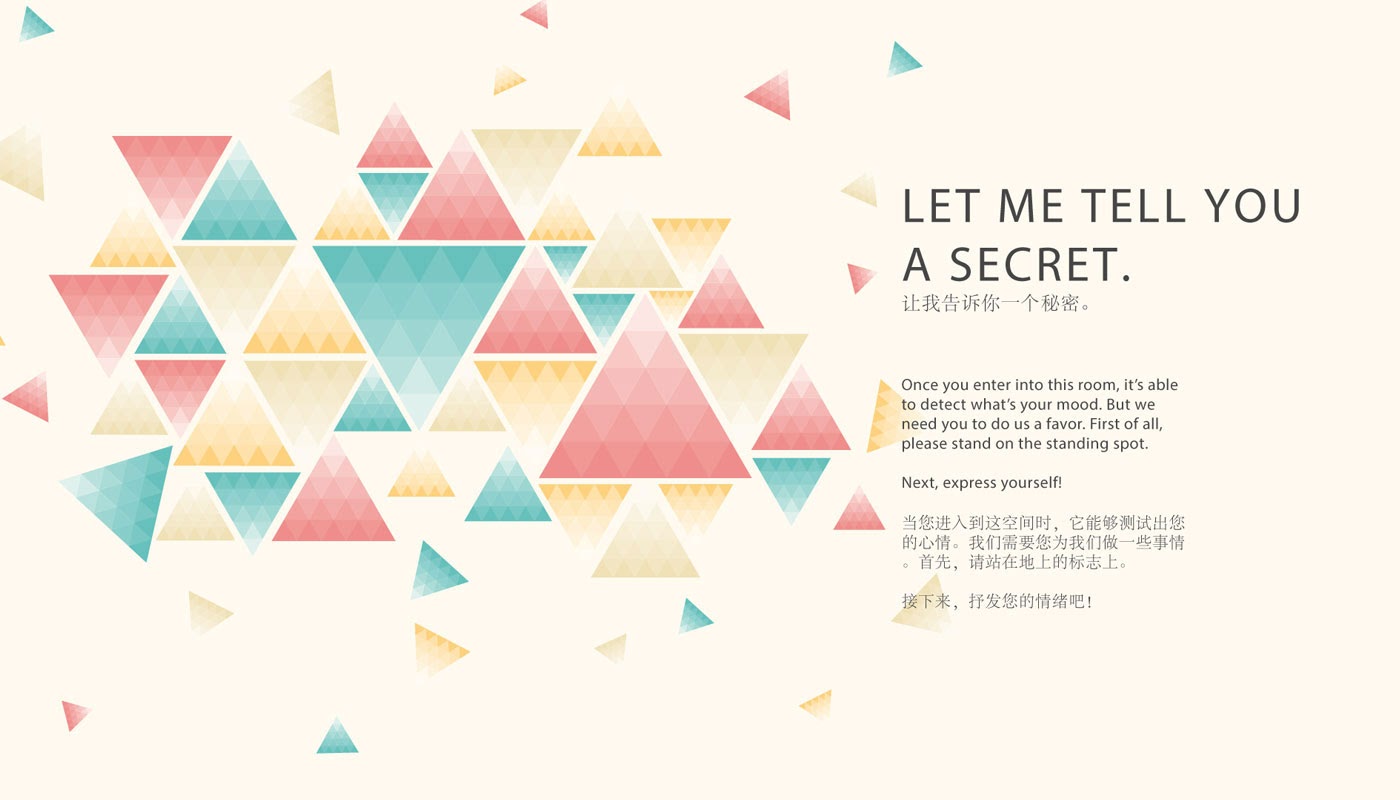 FEELING
Digital Interactive Art Exhibition
This is a room where it can detect your feeling and react to what you feel at the moment. No matter you are happy, sad, calm, or even angry it will detect and display something base on your mood. Users are free to express their feeling in the room.
https://www.youtube.com/watch?v=zqtL-Sx-SAs
Below are the photos for the making of "FEELING"
This is 10 student's work which created less than 1 month, from concept until the Final outcome; please have a look.
https://www.youtube.com/watch?v=k_00s-liH2I
Credit by : Niki Lee, Aaron Eng, Johnson Hie, Mike Ong, David Low, Kathy Liew, Evelyn Kok, Terrence Tai, Chun Yee Low, Hui Yang Thai